It's been a busy week for our CEO, Tanya Bakalov. Not only was she on the west coast for the EY Strategic Growth Forum in Palm Springs, but she hopped in a car and drove
four hours to present at the Workforce Learning and Development Conference in Las Vegas! Over recent years, the workforce has been transitioning and it is critical to understand what this shift means and how to adjust your own business practices so you are able to retain your top talent and future leaders.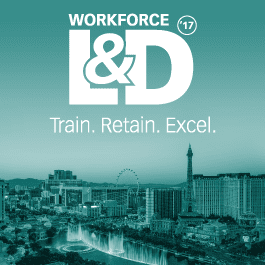 According to Bersin by Deloitte's Future of Corporate Learning report, Millennials crave training and development above benefits like flexible schedules and cash bonuses. A PwC report, Millennials at Work: Reshaping the Workplace, reflects the same sentiment, noting that Millennials want constant feedback and encouragement and are likely to embrace digital learning delivery methods. Since Millennials have surpassed Generation X as the largest segment of the workforce, it's important to understand precisely what millennial learners expect from work and how you can deliver it in an effective way. This session will examine how successful employment brands like Yelp, Adobe, Salesforce, and Facebook approach learning and development to ensure that Millennials and other generations of workers are continuously engaged.
If you'd like a copy of Tanya's presentation send a request to us at: team@helloteam.com