I started my new company BetterSkills Inc. because I saw firsthand, over the course of my career, that employers were struggling with ways to grow, develop and retain
their best talent. They would spend a significant amount of time and money upfront in the recruitment phase of searching out and hiring the best candidates but very little was being done once they were onboarded to ensure that their overall growth and professional development was being cultivated.
I was thinking, as I took a look at retention reports, attrition numbers, and the average length of time an employee remained with a company, which in today's market appears to be around the 2 year mark, if we put more focus on the employee and their continuous development could we make a significantly positive impact here? Could we increase their job satisfaction by providing them with pathways for growth and learning within the company? Would this alleviate them from having to look outside to fulfill this need? Could we break down the working in silos mentality and get teams working together cross functionally through job rotations? Would this increase retention and the overall robustness of a company's workforce?
With these thoughts in mind, I decided to bring all the best practices I had learned overtime from the fast pacing organizations I worked at before, to all companies that were taking an intrinsic look at their workforce and deciding how best to enhance and grow their most important asset, their people. BetterSkills was born to meet this need.
In 2015 The CEO of the Conference Board, a non-profit research organization working for the public interest, interviewed over 1000 global CEOs on "What challenges keep them up at night". Unsurprisingly, the challenge that came at the top was human capital and talent. Following a dip in the ranking from 2009-2010, due to the global recession, acquiring and retaining top talent was again number one on the list of concerns.
Even though it's common knowledge that an organization is really made up of only 2 pillars Capital and Human Capital, most CEOs struggle to get basic answers of what and who makes up their workforce. Most business leaders do not have access to real time information on how many people work in their organizations at any given time, what is their overall retention, and how does that compare to the retention of last year – not to mention comparison to similar organizations in their industry. According to the Brookings Institute "Human capital is one of the least measured and analyzed investments, despite the fact that more than 70% of company costs are labor related".
In the modern economy, HR leaders should be working hand in hand with CEOs and other executives on the company's talent strategy. To effectively succeed at this, they should have real time visibility into what makes up their workforce – who their employees are and do they have the right skillset for today. They should be able to discern what employees have the competencies to become their next leaders and what strategies should be employed to motivate their workforce to keep learning new skills. Being able to answer those questions ahead of time produces loyal employees who will choose to stay even when tempted with a higher compensation offer by another organization. Working proactively to retain your talent produces real dollar value savings to the bottom line. It is estimated that it takes anywhere between $25,000 to $100,000 to replace a productive employee or about 25-30% of someone's salary. What makes up this math is the cost to hire an employee plus the time to make that employee productive which is a sunk cost when he/she leaves and can never be recouped.
Growing the right skills in house and retaining our best employees has never been harder and more important. Culturally we also have to be ready to attract a new type of worker, the Millennials, who want to be continuously challenged in developing new skills and enhancing their proficiencies. According to new Pew Research Center analysis of the U.S. Census Bureau data, Millennials surpassed Generation X to become the largest share of the US workforce, making them more than 1 out of 3 workers in 2015. Today employees, especially Millennials, decide where to spend their workdays choosing primarily one company over the other because of the 3Ps: People, Product, Professional Growth, even when there are compensation differences:
People – Candidates would like to join a company where they know they can fit into the culture, where they are compatible with the people and the atmosphere. They can tell within the first few minutes of conversation whether this company is the right fit for them in the long run – whether the interview happens over video/Skype vs. a traditional phone call, if they take a skill based test vs answer standard questions such as your self assessed "biggest strengths and weaknesses", if the company has open office with collaborative spaces vs the traditional cubicles or if they do creative team building outings vs the annual summer BBQ. This is one of the easiest and most gut like methods a candidate will use to decide where they would like to spend their time building their career.
Product – The second P relates to the connection a future employee has with the Product or the Service the company provides. The more they can establish a personal relevance to the core offering or the industry the higher the chance that this candidate will accept the position. It's easier to explain to your family and friends that you are working for a brand that they already recognize such as Facebook or Microsoft. That's why start-ups have to work extra hard to attract top talent by not only explaining why they are different than more established names but also making it personally relevant to the candidate they are trying to recruit.
Professional Growth – According to most employees, especially ones that are about to embark on their first job, the third P – Professional growth is the most difficult to assess from the outside but the one that has the most weight. Candidates want to know that if they invest their careers into the company, the company will invest back in them to achieve their career aspirations by augmenting their existing skills and developing new ones. Fringe benefits like free coffee and snacks, unlimited PTO and happy hours take a back seat to whether they will have an opportunity to acquire new knowledge through company sponsored training, by being mentored by fellow accomplished employees and by being challenged with new responsibilities in other departments in a job rotation opportunity.
Employees of organizations that are rated top 5 best employers to work with on Glassdoor, a popular employer ranking site, often cite the reasons for that ranking of the company having "best people, best culture, best training", "incredible focus on learning and mentoring", "heavy emphasis on employee growth across all divisions". In today's workforce these employees demand answers on what's their career advancement opportunity, what skills they need to move to the next level, how is the company supporting them in their efforts, who is their mentor/coach, can they try another person's job to gain new skills or see if they are interested in taking on a new role. Organizational leaders that provide an ecosystem which can address these needs and support continuous learning, mentoring and professional development ultimately create the most successful and profitable organizations in return. This is where BetterSkills comes in, as we provide the map, the infrastructure for this professional development to help bring about this work culture transformation.
Through management of an employee's growth continuum, we can track their current achievements and skillsets and match them to opportunities for further enhancement which they can chart over the course of their career. They can create a professional development plan inclusive of mentoring opportunities, job rotations, training and courses, and with input from their managers and peers, continue their progression to meet their long and short-term learning and career goals. At the same time, companies reap the benefit of having a robust workforce that is in a state of continual growth and value add. It is my belief, with all this considered, that BetterSkills is poised to be a significant catalyst and change factor in the coming years, to really put the focus on shaping the employee centric ecosystem and creating work environments that provide the means and ways for continued professional development.
Read the original article here.
About the Author: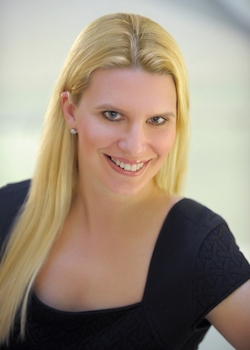 Tanya Bakalov, CEO and Founder of BetterSkills Inc.
Tanya has had 10 years of experience in the high tech industry. Her career has included a variety of leadership roles in business operations, go­ to­ market strategy, corporate development, organizational hiring, SaaS and enterprise, and software solution selling.
In 2005, Tanya co­ founded SevOne, a successful digital infrastructure management company, and most recently in 2016, Tanya became the Founder and CEO of BetterSkills Inc., a dynamic company which develops online software to help organizations manage their employees' talent and professional development.
Tanya was named a Silver Stevie Award winner for Female Executive of the Year in 2016, UDE Alumni Excellence Award winner for 2016 and the prestigious E&Y Entrepreneur of the Year Award winner for 2016. She was also the Silver Stevie Award winner for Female Entrepreneur of the Year in 2014.