Many business leaders view happiness and engagement as one and the same, and use these terms interchangeably. Indeed, happiness and engagement share some similarities: the presence of one may increase the likelihood of the other. But are they the same? Happiness is an abstract feeling that is intrinsic and can be affected by a multitude of factors that exist both inside and outside of work. An employee can be perfectly happy with his or her work environment, enjoy the company of peers and the free perks, yet still be unproductive and just muddle through. Such behavior drains the company's resources while not offering much in return. An engaged employee, by contract, demonstrates commitment to work, acts as the company's advocate, often going the extra mile and giving the much-desired discretionary effort to the employer. The boosted level of engagement promotes the organization's reputation. Engagement is thus a measurable state that is driven by the employer, and it has a direct impact on the company's performance, public image and the bottom line.
There is a distinct correlation between a culture of engagement and employee performance. According to a recent Gallup poll of almost 50,000 workplaces, those with the highest levels of employee engagement outperformed others in a number of critical areas. An engaged culture tends to bring:
• Greater productivity
• Higher customer satisfaction levels
• Less absenteeism
• Less employee turnover
• More unsolicited employment applications
• Greater share price increase
Where to begin: Knowing the correlation between engagement and performance, businesses should act promptly if they want to boost their output and gain a competitive edge. But you can't design and implement an employee engagement strategy without knowing where you stand first. When faced with subpar results, take the time to survey your employees before selecting a new option to increase engagement. You might be surprised at what you discover. Creating a culture of continuous feedback will ensure employees feel heard, recognized and valued. Connecting with your employees beyond the annual performance reviews and acting on their feedback will transform them into advocates for your business.
Implement a strategy that can help your company establish that continuous feedback culture and enable your employees to feel a part of the bigger picture. Take a look at the Culture & Surveys module of the Five Pillars of Engagement by HelloTeam. It is a perfect tool for gathering continuous feedback. The small investment will pay off, giving you a more productive and happier workforce that will advocate for you and take your business to the new heights.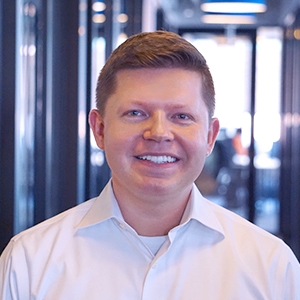 Authored by: Andrei Kazlovich, Director of Operations at HelloTeam, Inc