G2.com's Fall 2021 report is here, and for the second straight quarter, we here at HelloTeam received a series of accolades for our unified performance management, employee engagement and workplace community software.
As a trusted peer-to-peer review site, G2 ranks the best software products on the market every season largely based on the reviews given by consumers. With each great review that recognizes HelloTeam's impressive usability and customer-centricity, our platform works its way up the G2 ranks.
The Fall 2021 report revealed that HelloTeam rose in several categories – we are now:
11th out of 86 in the Implementation Index for Employee Engagement
26th out of 100 in the Relationship Index for Employee Engagement
9th out of 72 in the Results Index for Employee Engagement
In addition to continuing our streak of being a leader in Employee Engagement Software, we've also been recognized as a leader in Performance Management Software for the first time. Based on these categories, and the reviews given by the community, G2 awarded HelloTeam in seven different categories: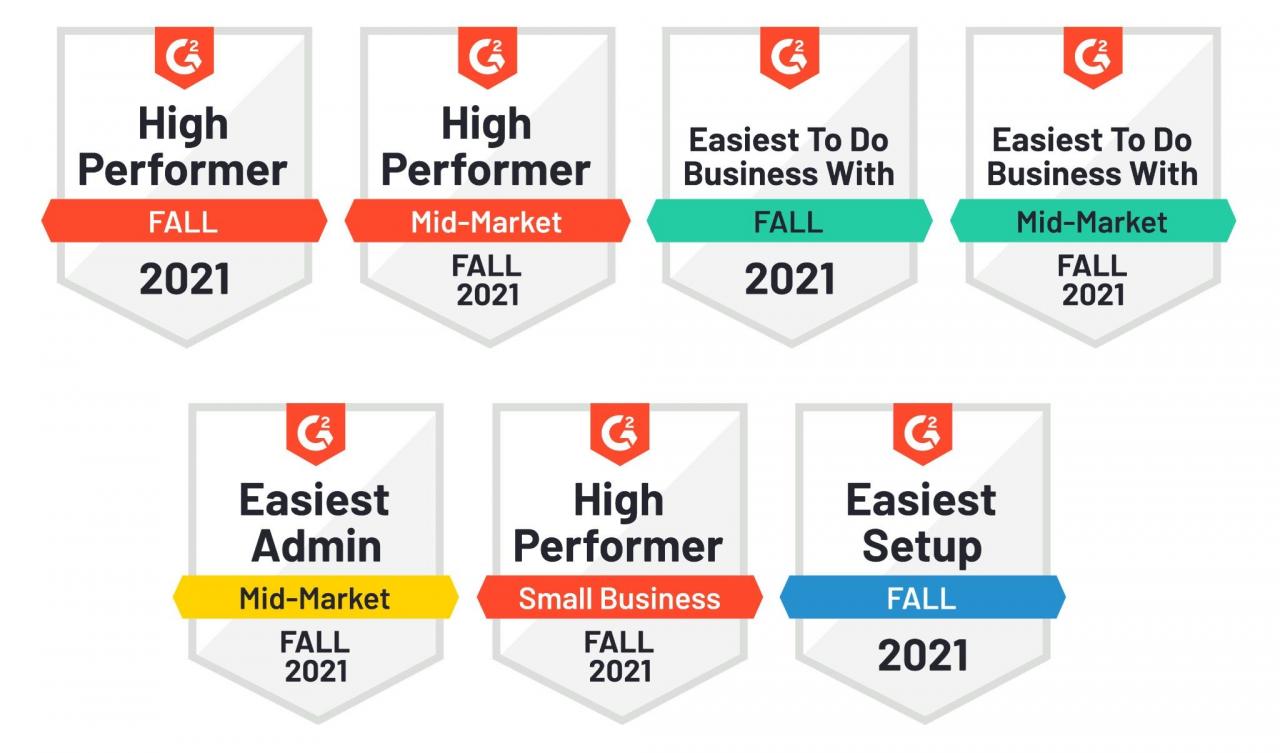 The workplace has never evolved as quickly as it has over the past 18 months, for both desk and deskless workers. HelloTeam's system has been engineered to perfectly fit today's mix of remote, hybrid, and in-office companies without sacrificing any engagement or productivity. Our unique combination of connected goals, continuous performance management, manager-employee one-on-ones, learning, engagement surveys with instant people analytics, and real-time peer recognition empowers every employee to connect with and contribute to their culture wherever they work. This drives employee retention while making HR teams and managers more productive, giving your organization the competitive edge it needs.
Thank you to our dedicated customers, G2, and of course, our world-class Service and Sales team for the continued recognition. See you next season!