Companies can expect more of their competitors to care about their employees' need for greater development. They should care — and respond — too.
Looking ahead to 2017, companies that want to keep their competitive edge will explore employee-centric talent management strategies to better engage and retain high performers. In doing so, they will execute their learning and development strategy in ways that benefit the business and prioritize the learner as a customer.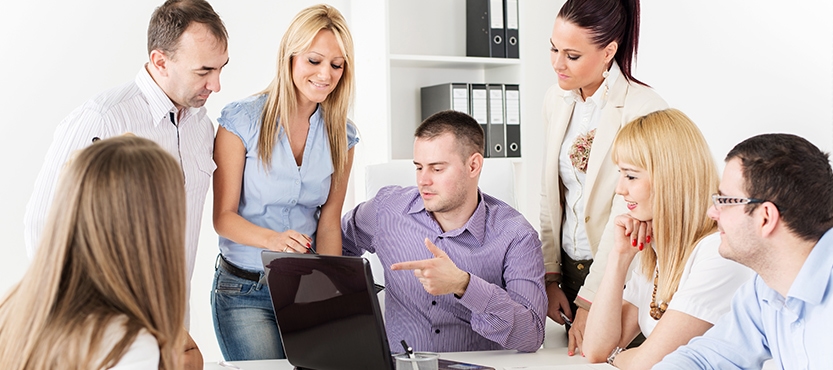 When promoting a specific kind of culture, leaders have only to look at their employee engagement levels, workforce turnover rate, and internal employee mobility to begin to gauge their company's employee centricity. "An employee centric workplace is a workplace that provides incentive and opportunities for growth and advancement for the employees," said Tanya Bakalov, founder and CEO of talent development software provider BetterSkills.
A workplace where that is not a priority is likely one where teams work in siloes and lack clear communication, which inhibits productivity. In those kinds of organizations, it's also not uncommon for leaders to create employee policies without employee input, there may be skepticism and confusion about performance management processes, and learning and development programs are likely deployed reactively on an as-needed basis.
More progressive companies will promote measures that improve the employee experience. Informed by needs employees have expressed themselves, these efforts could involve implementing a flexible work policy, and driving a culture of recognition among other things.
For learning and development, Bakalov said companies could incorporate job rotations into their development strategy — exposing high-potential employees to experiences and opportunities across functions. "It encourages employee growth, learning and job satisfaction and affords them the opportunity to try something new," she explained. If some organizations aren't doing this formally already, she said mentorships are also a hallmark of employee-centricity. In addition to mentors and mentees exchanging valuable insights, mentees also will feel like their company values their experience, development and career advancement, which will strengthen their engagement.
Getting to this point likely will require making some data-driven decisions. The expanding human resources technology market promises new, more efficient and impactful ways for learning and talent management leaders to gather valuable information about their customers, analyze it and thoughtfully respond to it. Be talent centric, be collaborative, insightful, engaging and mobile, urges cloud computing company Oracle in its An Employee Centric Approach to HR report.
For 2017 and beyond, heeding these types of recommendations will be imperative. The most competitive companies will continue to focus on pruning and developing talent, Bakalov said, and those that want to continue to play in that arena will do well to follow suit.
"Companies will be looking for ways to promote and manage this within their ecosystems, and more and more of them will buy in as they begin to see the value and rewards of nourishing and promoting the professional development of their workforce.
"A company is the sum of its parts," she said. "The healthier and more skilled each part is, the strong and more robust the company."
Bravetta Hassell is a Chief Learning Officer associate editor. Comment below, or email editor@clomedia.com.
Original article could be found here.