With an unemployment rate of 3.9% and only 29% of millennials reporting that they are engaged in their jobs, attracting and retaining top talent has never been so challenging.
As more millennials are entering the workforce, with them they bring changing needs and demands, most notably the increased desire for flexible hours and the ability to work from home.
Gallup has consistently found that flexible scheduling and work-from-home opportunities play a major role in an employee's decision to take or leave a job, with 53% of employees reporting that work-life balance is "very important" to them in the job selection process. This trend coupled by the SHRM benefit report finding that 60% of companies offer their employees telecommuting opportunities, means that more so than ever, attracting top talent requires the ability to support a remote workforce.
However, many organizations are hesitant to allow their employees to work remotely based on the common misconception that working from home decreases employee engagement and productivity. Gallup's report, The State of the American Workforce, has identified a "sweet-spot" of working from home that maximizes employee engagement. Gallup found that 41% employees who work 60-80% of the time from home (3-4 days out of a 5 day work week) are engaged compared to only 30% of workers who spend either all or none of their time working remotely. Therefore, a work from home plan should not be all or nothing, but a combination that allows employees to gain the work-life balance that millennials are seeking, as well as the benefits of being able to collaborate and communicate with team members in person.
In terms of productivity, Forbes found that employees who work from home are 13% more productive than those working in the office, a trend that can be attributed to the level of engagement and happiness employees who are able to work from home experience. In a self-report survey, Gallup also found that those who work from home 60-80% of the time are 31% more likely to strongly agree that they make more progress in their workday when compared to those who spend all or none of their time working remotely. The importance of a satisfactory work-life balance is reflected not only in increased employee happiness, but in the upward trends of productivity created by remote workers. Therefore, offering employees the opportunity to work at home not only helps attract employees, but improves productivity and employee engagement.
Despite all the benefits for employers and employees alike, some companies such as Yahoo, Best Buy and Bank of America, have recently been scaling back their work from home programs claiming a need for improved teamwork, collaboration and communication.These examples highlight that companies who want to benefit from the increased productivity, engagement and employee happiness that work from home programs bring need to be able to support the demands of a remote workforce. Most often this takes the form of improved technological and organizational systems and processes that both support and encourage the expansion of work from home programs.
Revolving around the 5 Pillars of Employee Engagement, HelloTeam seeks to meet the needs of employees working from home, as well as provide the necessary support for managers and HR professionals to hold employees accountable. HelloTeam's base pillar, Communication and Collaboration, combats the very challenges that Yahoo, Best Buy and Bank of America were unable to overcome, by keeping employees informed about the company's news, events, and updates, as well as the skills, goals, and projects of their co-workers.
One of the largest challenges that remote teams face is the inability to communicate efficiently and effectively. With employees spread across multiple locations, it is more difficult for team members to understand what other employees are working on and consequently how their work is contributing to the group's success. Useful for remote teams, managers and HR professionals alike, HelloTeam's employee profiles provide transparency into the current work and goals of each employee, as well as personal information like skills, passions and hobbies that allow employees to get to know each other. Combined with the company directory, which makes it simple for employees to find the contact information for every other person in the organization, communication is no longer mitigated by distance.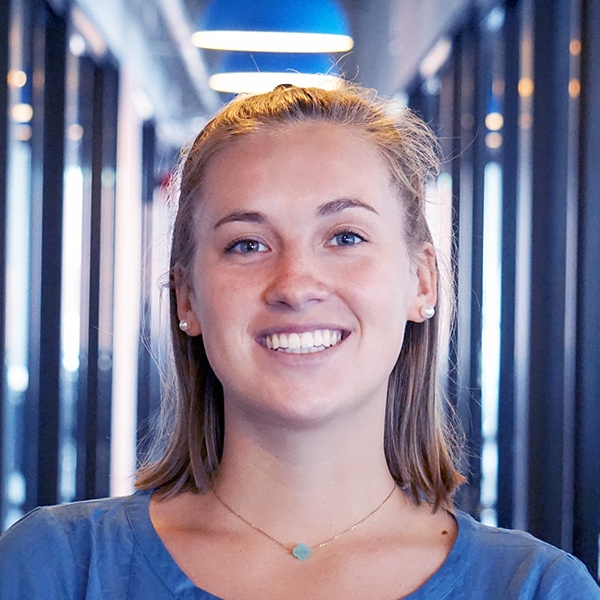 Authored by: Charlotte Jenkins, Business development representative at HelloTeam, Inc.